According to Forbes, people prefer printed materials more than digital versions as they take a shorter time to skim through and give a good overview of the person or the business they are dealing with. One of the most important pieces of printed materials a company can have is a business card.
Why Do You Need A Business Card?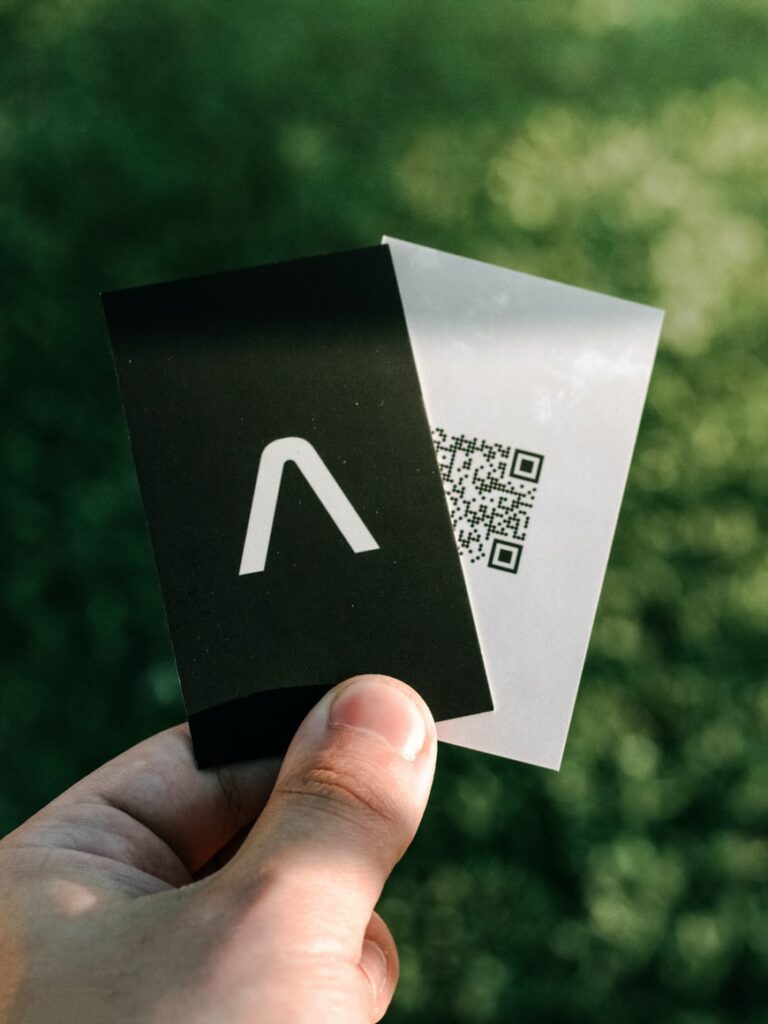 Despite digital marketing strategies gaining more prominence, business cards design still act as a standard mode of exchanging information with existing and prospective clients. They allow people to connect with you and continue doing business with your brand. Your business card design is a true reflection of the business you operate and your branding process. They are a significant aspect of your business marketing and thus, it is crucial that you invest the necessary time and effort in your design to stand out from the competition. But what are the most important elements of a great business card? Let's find out.
1. Logo design
A logo is a critical visual identity for any brand or business regardless of how big or small the organisation is.
The appearance of your brand logo will help in creating a lasting impression for prospects and clients.
2. Name of the business/individual
Your business name serves to bring the first point of familiarisation with your potential client. Thus, it must be a key element that you should add to your business card. The contact name given in the business card will help both existing customers and prospects.
3. Contact information
Contact information is one of the most important purposes of a business card design. It is vital that all relevant contact information is included. This includes phone numbers, email, and your social media handles is relevant. Further, if you plan to bring in an image, you may opt to use both sides of the business card in such a way so that there is no competing information. With the business name and logo design on one side and the contact information on the other, there will be no place for confusion. Also, the business card is meant to provide essential information to the recipient, and you must make it easy to find for everyone.
4. Website
Your online presence is a critical part of most businesses in today's digital world. Therefore, including the web address on the business card will offer a platform for clients to know more about your products and services. Also, the content of your website can answer all the queries that your clients have.
5. Colour and Readability
The colours used in the business cards must be centered around the logo for a well-rounded and cohesive look. The colours you include in your business card must convey the kind of business and industry you operate in.
For example, if you are in the entertainment or children's products, then, using bright colors would work best. On the flip side, muted shades work well for professional settings, like doctors or the finance industry.
6. Font and Design
The type of design you select for the business card design should talk about your brands directly through shapes, colours, and orientation. With thousands of font styles to choose from, selecting the typographic style that will define your business presents a daunting challenge. The fonts you use on your business card have two main jobs – they should attract attention, and be easy to read.
7. Call to Action
A well-designed business card may also serve to offer a separate call to action. This call to action may include a discount or a giveaway.
The Bottom Line
The importance of business cards in the marketing and branding of a company cannot be underestimated. And it is one of the easiest ways of building your business profile. Including the elements mentioned above will ensure your business cards have the biggest impact.
Unless you are equipped with commercial printing abilities, your DIY design may turn out to be second-rate and it's the last impression you wish to give existing and potential customers or other business acquaintances. The impact of a self-designed and printed business card will always be lesser than professionally designed items.
Contact us today if you would like more info about how we can help with your business card design.
Writer: Kieran Fallon is the owner of Logo Design company Éire Graphic Design. We are here to help your organization become more memorable through designing striking logos, eye-grabbing flyers, posters that pop, exciting animated emails and dynamic lightweight digital advertising campaigns – always backed by flexible and insightful support.
Blog created and optimized by: The Digital Guruz, UK Based SEO Company