Creating unique designs that you'll love
Work with award-winning designers on your Logo & identity, marketing collateral, web & more.
Bespoke logo design
Full ownership of final designs
Full set of files included
Satisfaction guarantee
Professional UK designers
Fast & friendly support
Complete business design solutions
Experts in visual identity
Marketing support available
WHAT WE DO
We love design. We believe in what we do and we infuse passion into everything we do. Whether that's a high-profile rebranding exercise, or a simple flyer, you will find that passion in every design.
LOGO DESIGN
The cornerstone of your business' visual brand. You have one chance to make a first impression. We'll make sure it's perfect.
BRAND EXPLORATION
Your chance to really shine. We make sure your overall visuals are focused and connect with your audience. Includes logo, patterns, typography, colours, and collateral.
WEB DEVELOPMENT
From web banners and splash pages to full-scale eCommerce websites. A strong online presence is key. We'll make it the strongest.
BUSINESS CARD DESIGN
An advert that should be in every customers wallet or purse. Choose our designs and they'll be there for a long time.
FLYER DESIGN
We combine strong design & concise copy to focus on your intended audience. Take advantage of this great advertising medium.
AND EVERYTHING ELSE
It's difficult to list everything we produce designs for. If you can't see what you want, get in touch and we'll get it sorted.
THE TEAM
We're not afraid to think differently. We are constantly exploring, looking beyond the horizon, away from the herd, finding the future. We only want the best, and that is exactly what we'll give you.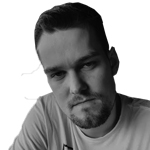 BO
"I genuinely love being able to provide beautiful design. Especially for new businesses where visual identity is key."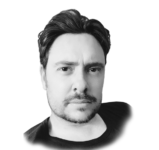 CHRIS
"An award-winning designer with a serious flair for logo design. Chris understands your audience and delivers outstanding designs to suit."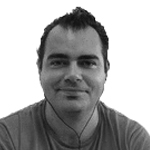 MIKE
"I'm a graphic designer specialising in print design. I will develop your ideal designs with as much or as little input from you as you like."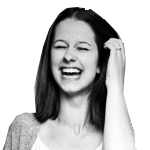 AMY
"I provide great designs that you'll love, following your brand guidelines perfectly, with as much or as little input as you wish to give."
Great service, well informed and great visual. Very clear, helpful process throughout, always kept us informed, offering detail and guidance. Came up with some fantastic concepts and happy to make any required changes. Couldn't have asked for a better service.
William O'Neill – By Design Electrical
I've used Bo for a couple of years now for branding & advertising design, he always executes what I'm looking for brilliantly & to a professional standard. Highly Recommended
Olly Turner – Limetree Student Living
Bo was a pleasure to work with. The Original Nutter team provided a logo and 5 labels and a very competitive price and a high standard in a very short timespan
Omayr Ghani – Desfruitas
I couldn't recommend Original Nutter Design enough. I have an online pharmacy business and I am absolutely delighted with the design. I received a very professional service and Bo was a pleasure to work with. We will certainly do business again. Thanks for everything!
Jamie Newington – Pharmacy Requirements
Very happy with the service and the end result. Bo designed for us our logo, business cards and social media icons and we couldn't be more happy with it. Highly recommended!
Peter Jankowski – Nummy
I had a logo designed a few months ago on Fiverr. It was really cheap, and that cheapness shone through. It wasn't something that I particularly wanted to represent my business. So I decided to get something better from a proper graphic designer. I am absolutely delighted with the result. I chose the 5 concept …
Continue reading "Alex – Factoshi | Photoshi"
Alex – Factoshi | Photoshi
Over the past 2 years myself at Cephtactics has been working closely with Bo Beaumont, creating and design some fantastic logos and graphics. He has been very help and will always do his best to meet our difficult time deadlines. Would highly recommend for anyone looking to get a quality design done.
Callum Villmeter – Cephtactics